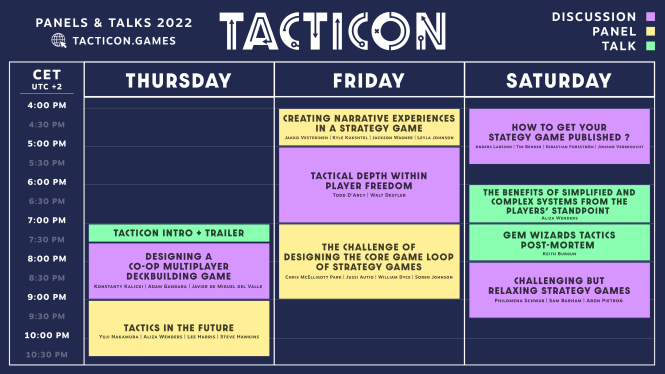 And there is now a schedule for the TactiCon!
The program includes talks about strategy games and publishing. Among the participants will be Soren and Leyla Johnson, the former being the Civ3 and 4 lead designer, and they both worked together on Old World. Tim Bender from their publisher Hooded Horse will be participating in a talk about how to publish games. Other talks include the future of tactical games, and how to balance depth versus the decision making freedom of the players.
There will be various streamers, e.g. kormaktv, who will also be streaming related to TactiCon, see his schedule here.