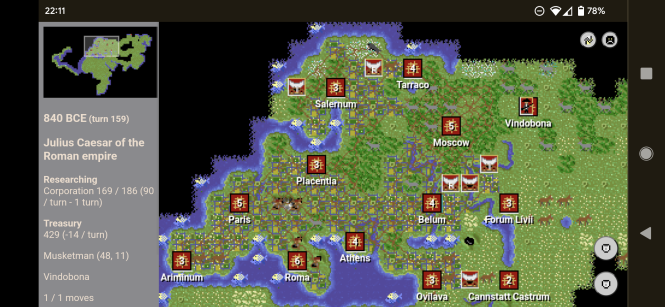 Long time Civ fans already know the problem: You cannot get the original Civ1 anymore, and using the original on a current PC will be very hard, due to the changed requirements.
But there is someone to the rescue! User dom111 has been working on an implementation which you can use on your current PC (or smartphone, as it seems). The project is a work in progress, many things are buggy, some are not implemented, and obviously this is a hobby project, so progress on these things isn't always fast.
In addition to this you will need to own the original Civ1, because the graphics are sadly not freely available, and "Yet another clone" will use the graphics from the original Civ1 installation.
If you want to read more about this project, then please join us in this thread.