Civilization II: Game of the Month
Game of the Month 108: March 2010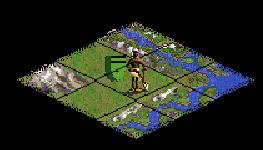 Game Settings:
Civilization: Japanese
Map: Special (250×20); 6 civ's, flat, no huts
Difficulty: Emperor
Barbarians: Villages only
Restarts: Off
Victory by conquest only
Starting Techs:
~ Bronze Working
This is a special one. I've called it "Grand Canyon". As the title tells we will play on a map with a lot of mountains and rivers. I removed all huts too. I hope it is a nice challenge. Have fun.
Games will be due on April 18th, 2010.
Please be sure to follow the submission guidelines when submitting your game (please do not send your files in a .zip file. Attach them directly to your e-mail with your name in the save file).
Please sent the savegames only to civ2gotm@gmail.com.
Have fun.