Civilization II: Game of the Month
Game of the Month 113: August 2010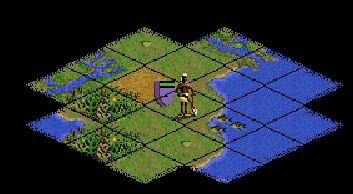 Game Settings:
Civilization: Mongols
Map: Large Earth; 7 civ's, round
Difficulty: Emperor
Barbarians: Villages only
Restarts: On
Extra rules: Look at the extra rules mentioned in the GOTM 113 (E3FT) thread
Victory by researching 3 future techs in 1 turn
Starting Techs:
~ Bronze Working
~ Horseback Riding
This month is a special game. The goal of this GOTM is to be the first who achieves 3 Future techs in a single turn. The final save you turn in must be at the "End Turn" stage and after hitting return three FTs should be discovered before the opening sequence is done. For this GOTM are special rules. You can find them in the GOTM 113 (E3FT) thread. Good luck and have fun.
Games will be due on October 3th, 2010.
Please be sure to follow the submission guidelines when submitting your game (please do not send your files in a .zip file. Attach them directly to your e-mail with your name in the save file).
Please sent the savegames only to civ2gotm@gmail.com.
Have fun.