GERMAN CITIES
1. BERLIN
2. LEIPZIG
3. HAMBURG
4. BREMEN
5. FRANKFURT
6. BONN
7. NUREMBURG
8. COLOGNE
9. HANNOVER
10. MUNICH
11. STUTTGART
12. HEIDELBERG
13. SALZBURG
14. KONIGSBERG
15. DORTMOND
16. BRANDONBURG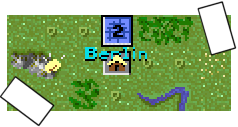 CAPITAL CITY: BERLIN.

FREDERICK WILLIAM II
KING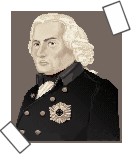 FREDERICK WILLIAM II, KNOWN AS THE GREAT, RULES PRUSSIA FOR NEARLY FIFTY YEARS. DISPLAYING UNEXPECTED QUALITIES AS A LEADER AND DECISION MAKER, HE BECAME ONE OF THE GREAT GENERALS OF HISTORY AND MADE PRUSSIA THE DOMINANT MILITARY POWER OF EUROPE. HE ALSO PROMOTED IMPORTANT REFORMS AT HOME, PATRONIZED THE ARTS, AND WAS A CHAMPION OF RELIGIOUS LIBERTY. HE WAS CONSIDERED THE EPITOME OF THE ENLIGHTENED MONARCH AND WARRIOR KING.