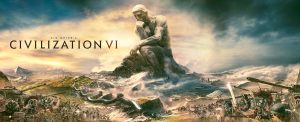 Firaxis have announced an Australian Summer 2017 update for Civ6 to accompany the release of
the Australian DLC. The updated will be free for all Civ6 players, and will include a number of important and long-awaited features, namely:
Steam Workshop;
Modding tools;
Multiplayer team functionality.
There is no official word yet on the exact release time for the patch or DLC, but with only a week left in the Australian summer, it unlikely to be a long wait.