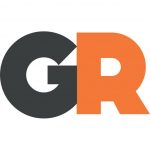 The website GameRant has published an article about a topic, which is very dear to us, and which I think also feels very pressing to our community: The lack of Civ7.
Max Borman from GameRant complains, as we all do, that 2022 should be the year of Civ7, and that we've not gotten anything else in between.
An exceprt from the article:
Sid Meier's Civilization is a huge franchise, so a seventh one is most likely on the way, but it feels like it should have been here by now. Civilization fans have been playing the sixth entry for close to six years without another game to bridge the gap. Recently, there have been more Civilization-like games releasing which have given fans something to turn to, but they do not compare to the classic franchise. Firaxis Games needs to confirm the creation of Civilization 7 at least, because it is long overdue.
Read the full article here and discuss it in our forum here.