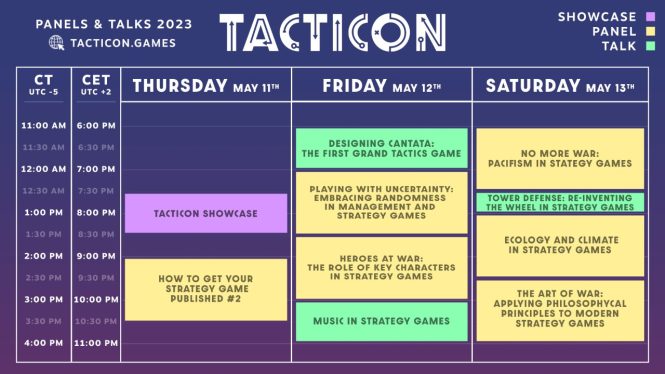 Tacticon starts tomorrow, and we have an interesting schedule. Besides the sales, the talks about the random number generator in strategy games, as well as the music, are of special interest for the civ community.

Sales (starting probably tomorrow) can be found here https://store.steampowered.com/sale/TactiCon , as well as the streams.
All streams will be later available on youtube, and a game overview can be seen on the Tacticon homepage. You can discuss the Tacticon with us here.