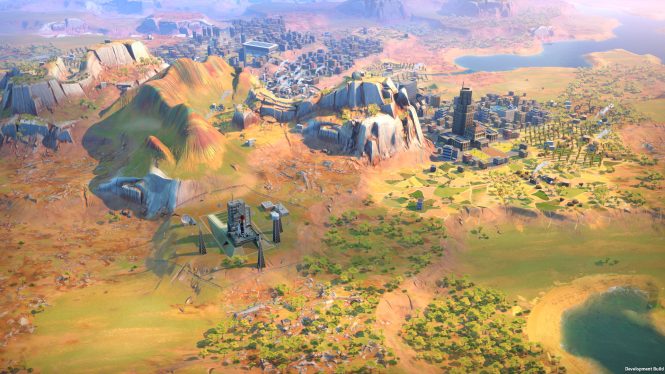 Amplitude have posted a new scenario challenge for Humankind!
This time you get a cross-over from Amplitude's space game Endless Space, and you must leave ravaged planet to find a new home.

The official description is the following:
The Aurigan Summer Scenario Challenge

Auriga, home to such iconic factions as the Vaulters, plays a key role in the unfolding story of the Endless universe. It's a beautiful planet, but also a dangerous one. Wracked by cataclysms before, the world seemingly recovered, only to spiral towards destruction once more. Can you lead your people to find a way to escape or to survive the increasingly hostile environment, even without the help of the near-magical powers of Dust?

How to play the scenario:

Download the save AuriganSummer.ctr
Place the save in "/Documents/Humankind/Save Files"
Load the save labeled "AuriganSummer" in game
(optional) If you want to submit a score to the leaderboard, check this post

Scenario Conditions

Victory Condition: Most Fame at game end
End Condition: Space Race, Endgame Technologies
Game Conditions: Nation difficulty, Fast game speed, no DLC or mods
Leaderboard Submission Deadline: August 28th
Leaderboard Ranking: Fastest Victory, tiebreaker by Fame

We hope you'll have fun building a glorious city full of wonderful structures!
For the official post please click here, for all information please click here, and join us here for the discussion.