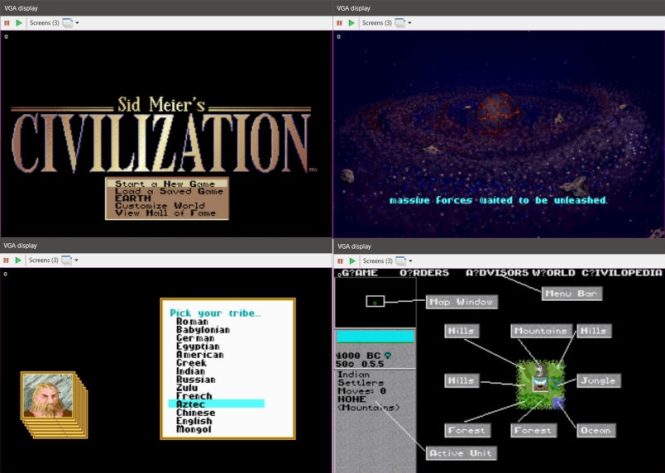 CivFanatics member Rahorvat has been working over the last few months on an impressive reconstruction of good old Sid Meier's Civilization 1. While a number of other fan projects have attempted to remake Civ1 over the years they did not involve full disassembly of the original game code to ensure a truly accurate code conversion and reconstruction of the game. The current stage 1 involves replicating/reassembling the original game in its entirety in C# and in the next stage 2 phase Rahorvat is planning on making many enhancements such as bug fixing, multi language support, multiplayer, new improved graphics & music, and much more. The project is Opensource on Github which means it will also be great for future modding and Rahorvat is looking for programmers to help him get to the finish line even quicker! We've tested his latest WIP build and can see it is already very functional and able to load & play original Civ1 savegames.

Considering Civ1 is no longer legally for sale in modern digital stores (we're trying to fix that), the original DOS & 16bit Windows versions are not the easiest things to get working on modern PCs, and multiplayer is only available via the not so popular CivNET release (that also doesn't work properly anymore) then a new modernized moddable opensource version of Civ1 with multiplayer should be quite attractive to retro Civ fans!

You can follow and discuss his project here.