Civilization II: Game of the Month
Game of the Month 101: August 2009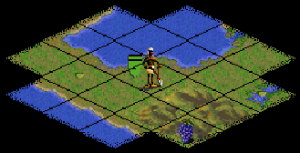 Game Settings:
Civilization: Zulus
Map: Small map (40×50); 7 civs, flat
Difficulty: Prince
Barbarians: Raging Hordes
Restarts: Off
Victory only by conquest
Starting Techs:
~ Alphabet
~ Ceremonial Burial
Due to holiday this game of the month is starting a bit later. But there is time enough to finish this one because we're playing on a small map.
Games will be due on Sep. 20th, 2009.
Please be sure to follow the submission guidelines when submitting your game (please do not send your files in a .zip file. Attach them directly to your e-mail with your name in the save file).
Please sent the savegames only to civ2gotm@gmail.com.
Have fun.