Civilization II: Game of the Month
Game of the Month 111: June 2010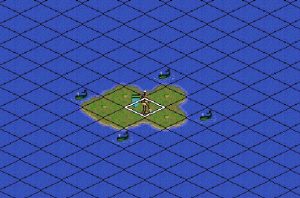 Game Settings:
Civilization: Dutch
Map: Small; 5 civ's, flat, 520 turns (1500 – 2020 AD)
Difficulty: Prince
Barbarians: Villages only
Restarts: Off
Victory by conquest only
Starting Techs:
~ Alphabet
~ Horseback Riding
~ Magnetism
~ Map Making
~ Monarchy
~ Navigation
~ Seafaring
~ Writing
This month we're up to an ancient seabatlle challenge. The science settings are very high (10/1000) so it's very hard to get a new advance. We play with a famous Dutch captain: Piet Hein. We play on a small map with almost no land so it can be a quick game and/or an OCC game. Don't forget to change to Monarchy as soon as possible. We're still in depotism. Good luck and have fun.
Games will be due on July 25th, 2010.
Please be sure to follow the submission guidelines when submitting your game (please do not send your files in a .zip file. Attach them directly to your e-mail with your name in the save file).
Please sent the savegames only to civ2gotm@gmail.com.
Have fun.