Civilization II: Game of the Month
Game of the Month 155: May 2014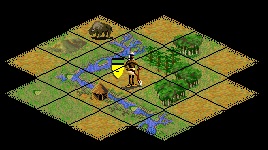 Game Settings:
Civilization: Spanish (1 settler)
Map: 50×80 (normal) game generated map, round
Civ's: Unknown (random)
Difficulty: Emperor
Barbarians: Raging Hordes (+25)
Restarts: On
Victory: by spaceship or conquest
Special rule: You may not build any wonders in this game. You may capture them though.
Starting Techs:
~ None
Games will be due on July 7th, 2014.
Please be sure to follow the submission guidelines when submitting your game (please do not send your files in a .zip file. Attach them directly to your e-mail with your name in the save file).
Please sent the savegames only to civ2gotm@gmail.com.
Have fun.