Developer: Firaxis Games
Publisher: 2K Games
Platform: PC
Release Date: July 2006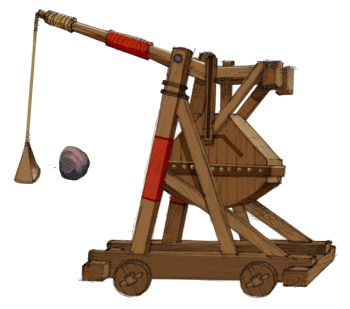 Overview
Sid Meier's Civilization IV: Warlords is the first expansion pack for the award-winning game that has become an instant world-wide hit. Paying homage to some of history's greatest military leaders, the expansion will deliver six unique and interesting scenarios, giving players the chance to change the course of history with the help of their new powerful "warlord" unit. Civ IV: Warlords will include new civilizations, leaders, units, and wonders that will offer even more fun and exciting ways for players to expand their civilization's military power as they strive for world domination.
Features
Warlords: A new great person type called the Warlord.
Vassal States: Conquer an enemy and subjugate them to your rule.
Game Scenarios: The expansion will deliver six scenarios.
New Civilizations: The pack will provide 6 new civilizations and associated unique units.
Civilization Leaders: Ten new leaders will be provided. The list will include leaders for the new civilizations as well as additional leaders for existing civilizations.
Leader Traits: Two new leader traits.
New Wonders: There will be three new wonders.
Unique Buildings: Each civilization will have a new unique building as well as their unique unit.
New Units, Resources, and Improvements: Many new items will be presented throughout the scenarios.
Core Game Tweaks and Additions: Expanded features and gameplay tweaks will be made to the core game.
Post-Release Patches and Game Upgrades: The pack will contain all of the patches and game additions (pit boss, etc.) yet released for Sid Meier's Civilization IV.
Scenario List
Chinese Unification (350 BC): Take control of one of Ancient China's kingdoms in an attempt to unify the country by either the pen or the sword.
Peloponnesian Wars (430 BC): Mighty Athens and Sparta struggle for dominance of Greece and surrounding territories.
Alexander's Conquests (330 BC): Alexander attempts to conquer the world to the south and east of Greece, taking on the Persians, Egyptians, and Indians.
Rise of Rome (300 BC): Battle as Rome, Carthage, Greece, Gaul, or Egypt for control of the Mediterranean.
Vikings (800 AD): Become ruler of the Vikings and send your men out on numerous raids against Europe. Victory is decided by how much loot can be acquired.
Genghis Khan (1206 AD): Relive the conquests of one of history's greatest military leaders and capture – or if you must, destroy – all of Asia.
---
Screenshots
| | | |
| --- | --- | --- |
| Churchill | Stalin | Augustus |
| Vassal States | Spanish Unit | Archery Units |
Related Links
This page was last updated on
July 2, 2006.