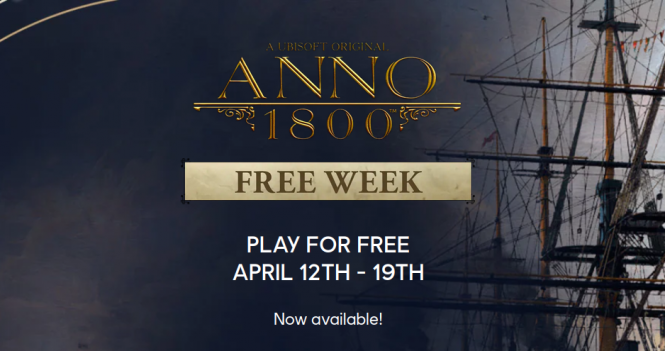 Anno 1800 is currently available to play for free in the Ubisoft store until May 19.
Anno 1800 is a real-time historic strategy builder, set in the year 1800, and well worth a look.
GreenManGaming and Ubisoft. At Ubisoft the main game is discounted to 19.80€ (and appropriate discounts for the gold and complete edition). At GreenManGaming the main game is slightly cheaper at 17.03€, and various DLCs are discounted too.