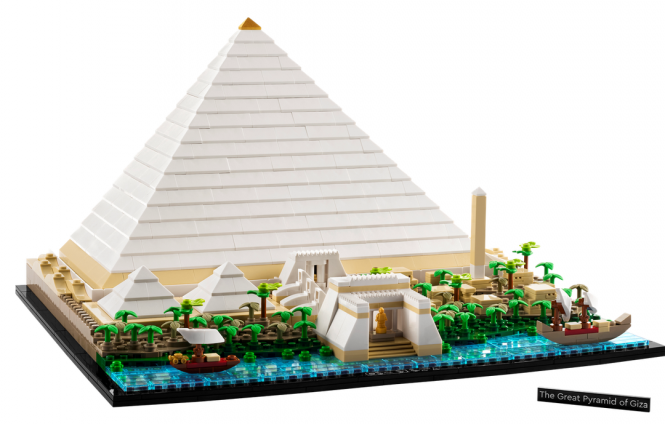 Relevant for all of us wonder builders: LEGO will release a new set in their architecture line – The Great Pyramid of Giza on June 1. This set contains 1476 pieces, is aimed at an adult audience, and costs 139.99€. Link: https://www.lego.com/product/great-pyramid-of-giza-21058
There are 3 more relevant LEGO sets already available: The Taj Mahal (2022 pieces, 119.00€), the Statue of Liberty (1685 pieces, 99.99€), and one of the biggest LEGO sets out there, the Colloseum (9036 pieces, 499.99€).
Let's now combine them with the LEGO brickheadz, and you have the perfect civ-style LEGO landscape.
Discuss civ and LEGO in our forum here: https://forums.civfanatics.com/threads/new-lego-set-great-pyramid-of-giza.676800/