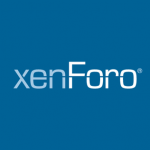 The Staff is planning to perform an upgrade to xenForo version 2 on 15/16 July. Along with this upgrade we will also be migrating the site to a new server, in the month afterwards. This upgrade will be performed by the xenForo Staff as we are moving to xenForo Cloud Services. During this process we will post updates to the site's Front Page (here) as this is maintained on a separate server, as well as on the CFC Facebook page and Twitter feed.
Once the main site is upgraded and migrated, the civfanatics.net server is being migrated to a new server. We will post further information as we get closer to doing this.
Forum downtime will start Friday 15, 9 AM London time.
Update: As of 10 AM, London time, the forums are down. We expect to be back within 48h.
Update 2: It is right now 6 PM London time, and we expect to be back within this day.
Update 3: Forum officially re-opened to public at 1:30 PM ET / 6:30 PM London time.
We appreciate your patience.
If you want to discuss this upgrade, please visit this thread, or if you want to report any issues, please do this here.