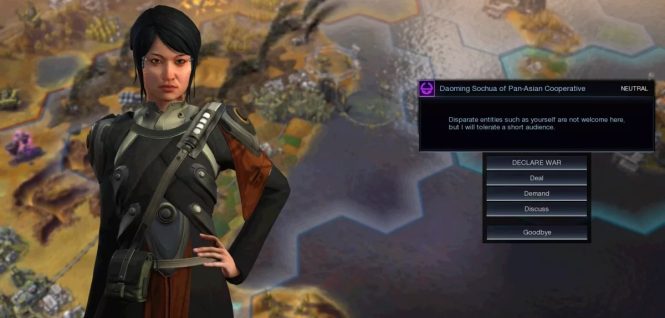 PCGamer has published a new article, called "Civilization: From Alpha Centauri To Beyond Earth".
In this article the author talks about how the story made Alpha Centauri memorable, and how the extensive lore behind Beyond Earth does not give you the same feeling of story in the game.
An excerpt:
Story is a core part of the experience, and in Alpha Centauri more than any other 4X game ever made. There's the obvious stuff with the faction leaders and big text infodumps at regular intervals, but there's also a lot of other important stuff going on that's less front-of-house – not least the constant reinforcement of just how awful everything on the planet actually is. What starts as a mission of hope breaks up before it's even really begun, and it's not long after that that you're nerve-stapling citizens and fighting wars where the losing immortal is thrown screaming into a pain booth. Alpha Centauri's Planet is a terrible, terrible place where the best of intentions go to die.
You can read the whole article here: https://www.pcgamer.com/civilization-from-alpha-centauri-to-beyond-earth/, and discuss it in our forum here: https://forums.civfanatics.com/threads/pcgamer-civilization-from-alpha-centauri-to-beyond-earth.679349/