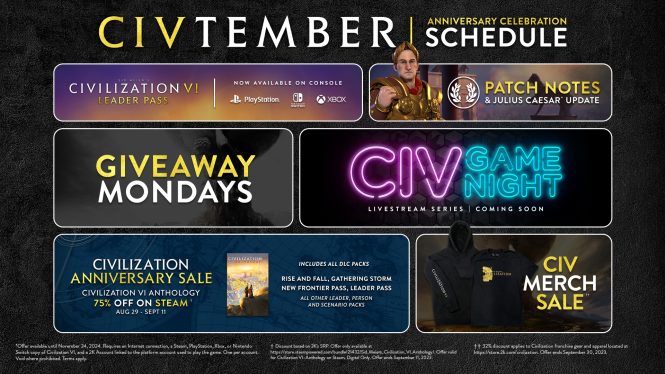 Firaxis has announced the Civtember anniversary celebration.
A part of this celebration is the current Civ6 sale on Steam, with an approximately 90% discount for the base game and most DLCs.
Other parts include the most recent patch, give-aways on coming Mondays, a livestream series and a merchandise sale.
Join us for the Civtember discussion here.