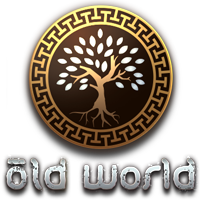 TurnBasedLovers, obviously a website dedicated to turn-based games, has published a new article: Best 10 Turn-Based Strategy Games of the Last Two (And a Bit) Years.
The list contains 10 turn-based games from the last 2+ years, which should be of special interst to the community which is interested in turn-based games (again, obviously). The list includes the very recently published "Age Of Wonders 4", the historic 4X game "Ozymandias", and also Old World, which is of special relevance for us here. The author used as criteria for the inclusion besides the theme of the game also UI and AI, among others.
A short excerpt from the Old World entry:
Old World is not a simple game, with a lot of interlocking systems but it benefits from a lovely, easy to understand UI, clean graphics and strong gameplay. Whilst it doesn't cover the sweep of millenia the same way as Civ, I often felt far more connected to my Empire in Old-World than I ever did in Civ.
You can read the whole article here, and discuss it with us here.